STARLUX Airlines Settles in Macao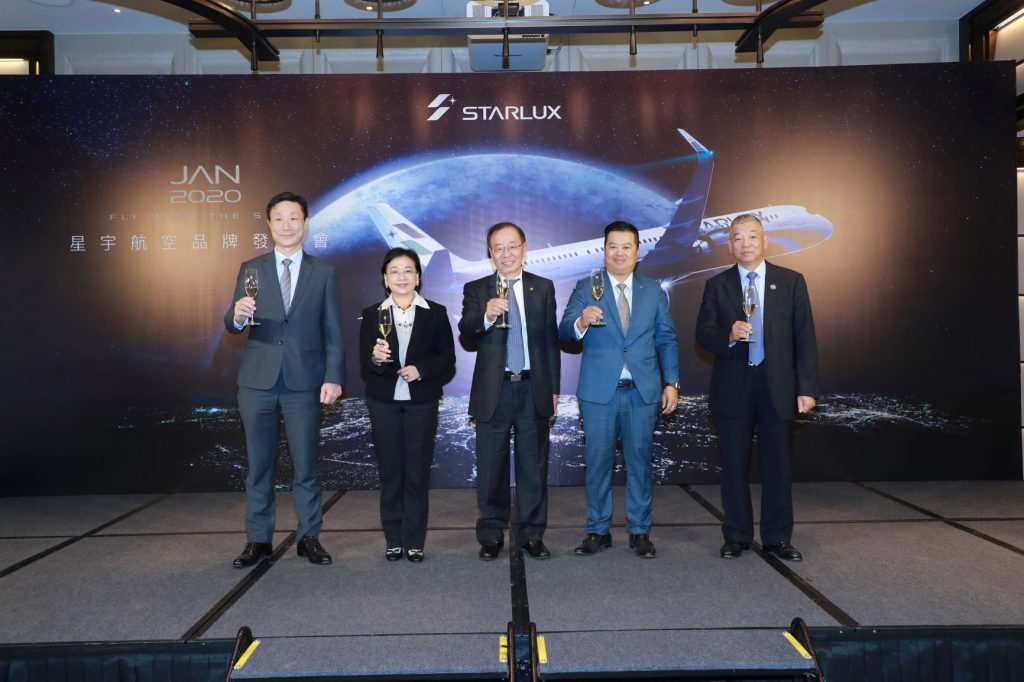 Macao, December 12, 2019 – STARLUX Airlines announced its official launch in Macau today in the press conference hosted by Mr. Kuo-Wei Nieh, Chief Communications Officer of STARLUX Airlines and Mr. Steven Feng, General Manager of STARLUX Airlines Macau Branch. By tapping into Macau market, STARLUX aims at becoming the choice of ultimate flight experience for Macao and Greater Bay Area citizens.
As Taiwan's newest premium airline, STARLUX is launching its first three routes in Asia – namely from Taipei to Macao, Taipei to Da Nang, and Taipei to Penang. Flight tickets has been available for booking on December 16, while the booking in Macau will be available on STARLUX's official website and Macau Travel Agency soon. The first flights are all scheduled from Taipei on January 23, 2020, providing more carrier choices for Macao residents who wish to visit Taiwan during the Chinese New Year. Soon, STARLUX will continue to establish routes in the future, not only covering the region of Southeast Asia and Northeast Asia, it is actively developing long-haul routes like North America, thriving to become the top Asian world-class airliner.
According to the Macao Tourism Office, Taiwan is Macao's fourth-largest source of tourists. Last year, 1.06 million Taiwan citizens traveled to Macao. Taiwan is also a popular tourist destination for Macao residents, with about 90,000 people visiting every year. With its great accessibility to the Greater Bay Area, Macao is positioned to enhance the connectivity between Taiwan and Greater Bay Area and enrich the passengers' travel experience.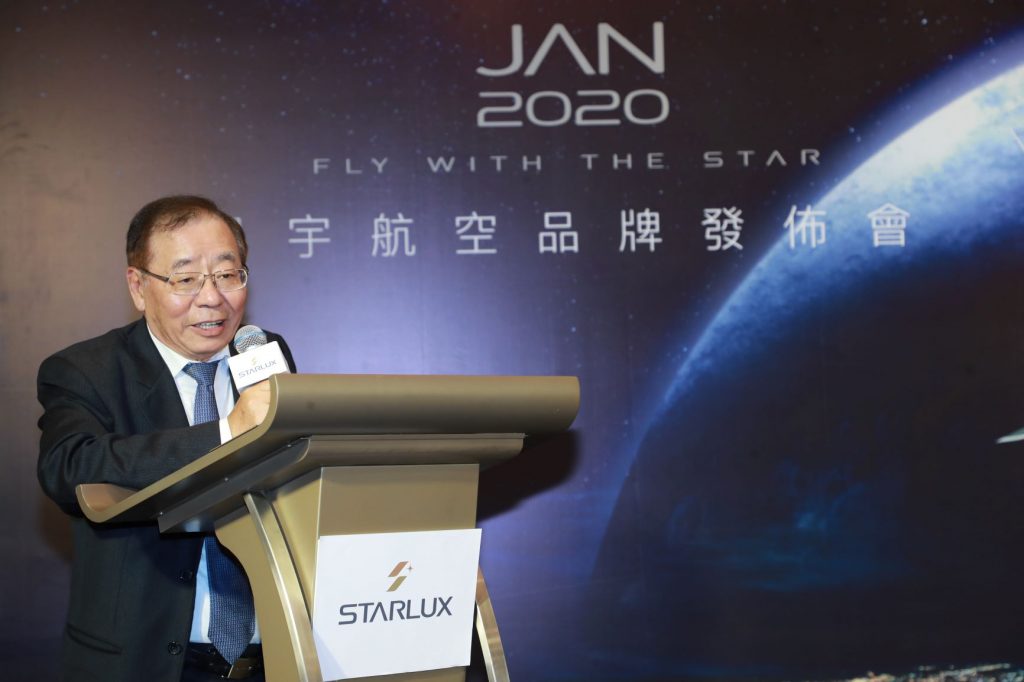 Mr. Ku-Wei Nieh, Chief Communications Officer of STARLUX Airlines, stated that the company has been pursuing paramount quality since its establishment in 2018, advocating for the global aviation development by providing high-quality flight experience and upholding the best flight safety standards. Tremendous effort was made to deliver the most exquisite flight experience to passengers on every STARLUX aircraft.
STARLUX aims to raise the bar in the airline industry by providing high-end service and experience, yet at an attractive price. STARLUX Airlines value every detail of every journey, from the elegant cabin interior to the outfit of crews, the company devotes to exceed every possible expectation. The cabin interior of STARLUX is equipped with 188 seats, of which 8 seats in business class and 180 seats in economy class. STARLUX is dedicated to bestowing luxury and extravagance from the first interaction to the last, yet not compromising the most essential element – comfort. The cabin is designed by BMW Group Designworks, echoing the brand's color identity, eliciting the warmth of Mother Earth. Moreover, both cabin classes were designed to deliver impeccable experiences. Each Business Class passenger will have their own 1080p inflight entertainment system screens, coupled with airliner seat that can transform into an 82-inch fully flatbed. Economy class passengers will also be provided with spacious legroom by special seatback design and own entertainment system. Free Wi-Fi will be provided during the entire flight (Economy class passengers will provide basic access only). The dining experience with STARLUX is also exceptional. Business class travelers can experience the exclusive Michelin set prepared by Michelin starred restaurant Longtail, while economy class travelers can also enjoy delicate yakiniku dish prepared by Hutong Yakiniku. In addition, the exclusive fragrance "home in the Air", which is designed only for STARLUX, is also provided inflight to make the journey as comfortable and pleasant as possible.
STARLUX has started their ticket sales, for more details, please visit https://www.STARLUX-airlines.com/.
###
Photo Download: http://bit.ly/STARLUX
【About STARLUX Airlines】
STARLUX Airlines was set to soar in May 2018. Founder Chang Kuo-wei has dedicated great enthusiasm and determination to in-depth cultivation in global aviation industry, establishing a premium airline, in order to provide people with ultimate exquisite and safe flight experience, which both utmost safety and high-quality service complement each other.
STARLUX Airlines highly focuses on environmental-friendly and energy-saving technology, with no compromise on comfort for the passengers. The company has placed the order of 10 exclusive new-generation aircrafts from prestigious French Airbus A321neo, which are delivered starting from October 2019. STARLUX Airlines is set to expand steadily and plans to acquire nine A350-900 and eight A350-1000 aircrafts by the end of 2021. It is to be equipped with a total of 27 premium aircrafts at the end of 2024; by the end of 2030, the fleet is expected to increase to 50 aircrafts.
STARLUX Airlines is set to soar in 23rd Jan, 2020 and based at Taiwan Taoyuan International Airport. The premium Airline will first focus on routes in the Southeast Asian and Northeast Asian regions, and strives to increase long-haul routes from and to North America. STARLUX Airlines is thriving to become the top world-class airliner, lighting up passengers' expectations and memories with every exquisite journey.
Media Contact
MM Marketing Communications Consulting Ltd.
Ms. Jessica Lei
Phone:853 –6666 3156
Fax :853 – 2835 5507
Email: jessica@mm.com.mo
Media Contact
STARLUX Airlines (Macao Branch)
Mr. Wing Wong
Phone:853 –2881 8889
Fax :853 –2872 1888
Email: wingwong@starlux-airlines.com