Patricia Cheong, Founder & CEO selected to enter the most influential woman list in Macau
"The Future is Feminist", written by author Mallory Farrugia in 2019, revealing that the status of global women is constantly improving. In Macau, regardless of all areas of society, women's contributions are also becoming more and more important. Thus, Macau Business, the leading business magazine in Macau, has elected 40 the most influential women in Macau to show the recognition of their efforts on the contribution to the city. Patricia Cheong, our founder & CEO is honoured to be recognised in the "Most Influential Women" list.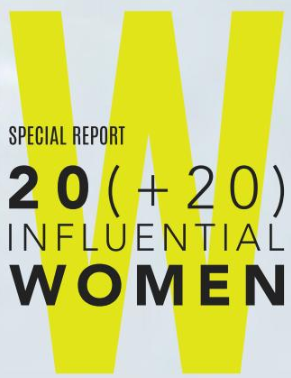 Macau Business identified Patricia as the "PR/Marketing Queen" with impressive network, intellect and vision to bring vitality to Macau business world. MM Group, founded by Patricia, has been offered its specialties in the areas of developing strategy, marketing and public relations to the gaming, property, retail, MICE and sports industry.
"I am so honoured to receive the recognition from Macau Business as one of the most influential women in Macau, it is such an encouragement! I will keep improving myself in my professional area as well as promoting women's rights and opportunities, " Patricia said.